Lab Members
In January 2022, Rémi Mounier, PI in the team, opened is own research team at Institut NeuroMyoGène – Physiopathologie et Genétique du Neurone et du Muscle. Until the team opens his own website, here is the page of the Mounier lab.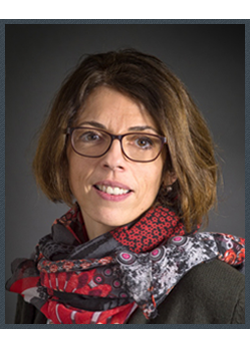 Bénédicte Chazaud
PI – Director of research – Team leader
Email: benedicte.chazaud@inserm.fr
@BenChazaud
Education: PhD in Cell Biology
Bench revolution: Macrophages that switch color depending on their inflammatory state
Muscle homeostasis maintenance: With beer…and a bit of running!
Favorite saying: N'importe quoi ! (Nonsense!)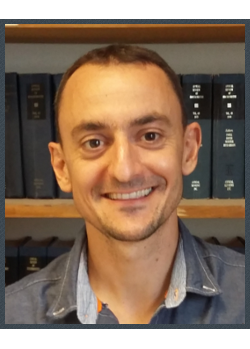 Julien Gondin
PI – Researcher – Group leader
Email: julien.gondin@univ-lyon1.fr
@GondINMG
Education: PhD in Physiology
Position: PI – Researcher – Group leader
Project: Neuromuscular electrical stimulation and cachexia
Bench revolution: An electrical stimulator eliciting strong, non-fatiguing and painless muscle contractions
Muscle homeostasis maintenance: Running and drinking wine from Burgundy (Of course!)
Favorite saying: T'es sûr? (Are you sure?)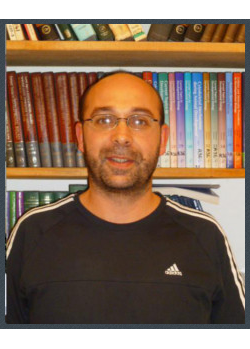 Gaëtan Juban
Post-doc
Email: gaetan.juban@univ-lyon1.fr
Education: PhD in Molecular and Cellular Biology
Project: Inflammation and muscular dystrophies
Bench revolution: Single cell Transcription Factor ChIP-Sequencing
Muscle homeostasis maintenance: Watching sport on TV
Favorite saying: C'est pas mal (That's not too bad)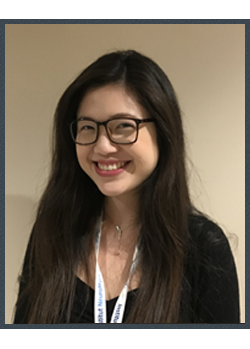 Dieu-Huong Hoang
PhD student
Email: dieu-huong.hoang@univ-lyon1.fr
Education: Master degree in Genetic, Cellular Biology and Pathologies
Project: Interaction between endothelial cells and muscle stem cells in Duchenne Muscular Dystrophy
Bench revolution: Endothelial cells that secrete colorful molecules
Muscle homeostasis maintenance: Running in my dreams
Favorite saying: Bibbidi bobbidi boo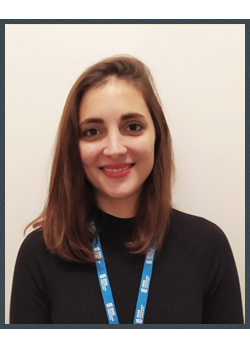 Aliki Zavoriti
PhD student
Email: aliki.zavoriti@univ-lyon1.fr
Education: International Master degree in Cancer Biology
Project: NeuroMuscular Electrical Stimulation to counteract skeletal muscle cachexia
Bench revolution: A magic mixture allowing only muscle stem cells to grow rapidly and differentiate efficiently
Muscle homeostasis maintenance: Climbing the stairs every single morning all the way up to the lab
Favorite saying: Du coup (So)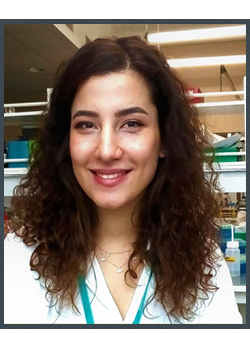 Xhorxhiana (Georgiana) Panci
PhD student
Email: xhorxhiana.panci@univ-lyon1.fr
Education: Master degree Integrative Biology and Physiology: from gene to pathology
Project: Roles of FibroAdipogenic Precursor cells in degenerative myopathies
Bench revolution: A machine to isolate the different skeletal muscle cells from whole dissected muscle, by pushing a button
Muscle homeostasis maintenance: Going up and down (and up and down), in the stairs of the institute
Favorite saying: …Ας πούμε (…Let's say)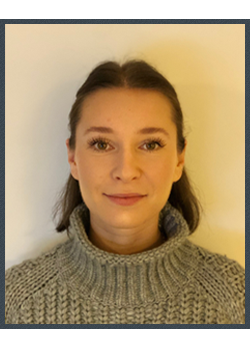 Clara Bernard
PhD student
Email: clara.bernard@univ-lyon1.fr
Education: Master degree Signalisations and integrated Systems in Biology
Project: Roles of muscle stem cell environment after physiological muscle injury
Bench revolution: A stimulating machine that detects the exact number of damaged fibers, number of macrophages, level of molecules…
Muscle homeostasis maintenance: With a Compex NMES
Favorite saying: D'acc (Oki)
Charline Jomard
PhD student
Email: charline.jomard@univ-lyon1.fr
Education: MSc school of biological engineering
Project: Sex influence on the muscle regeneration process after injury
Bench revolution: Automatic ovarian cycle detector
Muscle homeostasis maintenance: A complex balance between good sport routine and total laziness watching Netflix
Favorite saying: No problem, only solutions!
Pawandeep Singh
PhD student – MSCA fellow in ITN RENOIR (UE H2020)
Email: pawandeep.singh@univ-lyon1.fr
Education: Master of Science in Biology
Project: Role of macrophages in degenerative myopathies and fibrosis
Bench revolution: Conglomeration between machine learning, bioinformatics, transcriptomics and biology
Muscle homeostasis maintenance: Walking around the city and weightlifting
Favorite saying: I do not speak French…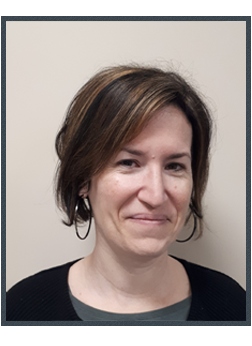 Michele Weiss-Gayet
Engineer
Email: michele.weiss-gayet@univ-lyon1.fr
Education: PhD in Biology
Bench revolution: Cells that exhibit directly their phenotype avoiding cell sorting!
Muscle homeostasis maintenance: With friends and beer….
Favorite saying: C'est sûr ! (For sure!)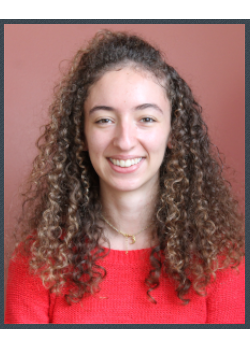 Charline Jomard
Engineer assistant
Email: aurelie.fessard@univ-lyon1.fr
Education: BSc in Biology and Biotechnology
Bench revolution: A robot that can genotype by itself
Muscle homeostasis maintenance: Visiting new places with friends… and good drinks and food
Favorite saying: Pas de problème (no problem) Name: Fessard
Xu Cheng
Visiting researcher
Email: xu.cheng@univ-lyon1.fr
Education: DDS, PhD in oral biology
Bench revolution: A microscope software that takes pictures and exports the analyzed data automatically
Muscle homeostasis maintenance: Milk and fish
Favorite saying: Merci (thanks)
ALUMNI
Post-doc – researchers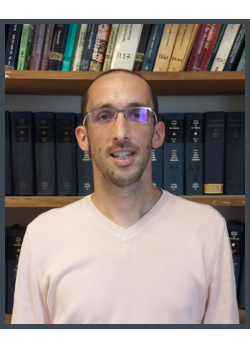 Rémi Mounier (2010-2021),
Director of Research at CNRS, team leader at Institut NeuroMyoGène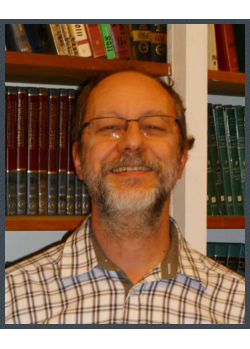 Guy Mouchiroud (2014-2020),
Director of Research at Inserm, now retired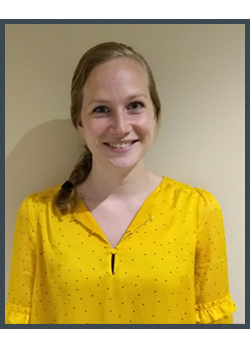 Anita Kneppers (2018-2021),
Post-doctoral researcher, now post-doctoral researcher in Rémi Mounier team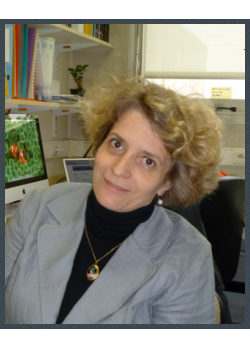 Isabelle Desguerre (2009-2014),
Professor at Paris Descartes University and Necker Hospital (Paris, France)
Houda Yacoub-Youssef (2008-2010),
Postdoctoral researcher, then senior scientist in Pasteur Institute (Tunis, Tunisia)
PhD students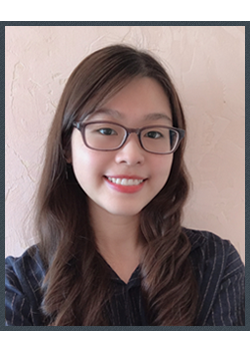 Hà My Lý
"Role of AMPK-related kinases in myogenesis" (2019-ongoing)
now PhD student in R. Mounier lab (Institut NeuroMyoGène, Lyon)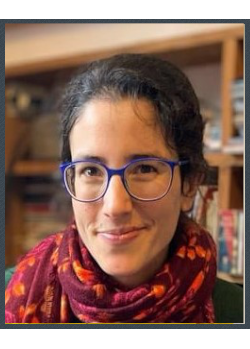 Lola Lessard
"Genetic and metabolic alterations of myogenesis in inflammatory myopathies" (2021-ongoing)
now PhD student in R. Mounier lab (Institut NeuroMyoGène, Lyon)
Jimmy Massenet
"Harnessing epigenetics to improve Duchenne Muscular Dystrophy satellite cell function" (2016-2020) cosupervised with Jeff Dilworth, OHRI and University of Ottawa
then post-doc in P.L. Puri lab (San Diego, USA)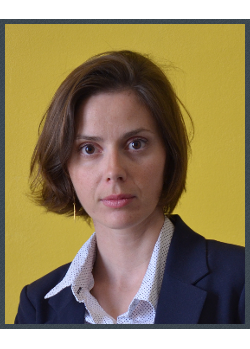 Laure Gallay
"Myogenic precursor cell impairment in dermatomyositis and other myositis" (2017-2020), then clinician at Hospices Civils de Lyon and Université Claude Bernard de Lyon
Joseph Touma
Visiting student from Fred Relaix's lab, Université Paris-Est "Distribution and regenerative potential of muscle stem cells in patients with chronic limb threatening ischemia" (2019-2020)
then clinician at Hopital Henri Mondor and Institut Mondor de Recherche Biomédicale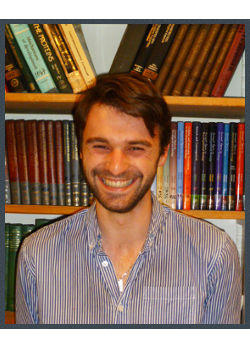 Thibaut Desgeorges
"Crosstalk of Glucocorticoid Receptor and AMP-activated protein kinase in macrophages during skeletal muscle regeneration" (2015-2019),
then post-doc in K. De Bock lab (Zurich, Switzerland)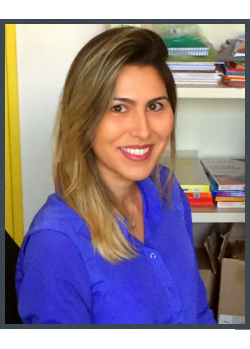 Jessica Bouviere
"Roles of selenoprotein P and glutathion peroxidase 3 in macrophage phenotype during skeletal muscle regeneration" (2016-2019),
then post-doc in I. Lossos lab (Miami, USA)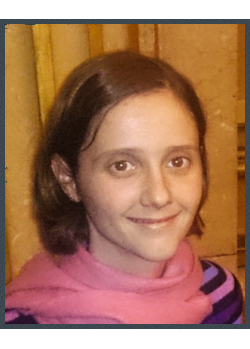 Aurélie Trignol
"Role of RGTA in skeletal muscle regeneration" (2015-2019),
then researcher at Institut de Recherche Biomédicale des Armées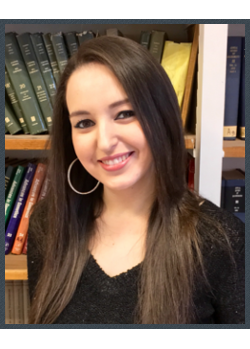 Linda Gsaier
"Role of cell-autonomous regulation of metabolism on muscle stem cell fate and skeletal muscle homeostasis" (2015-2018)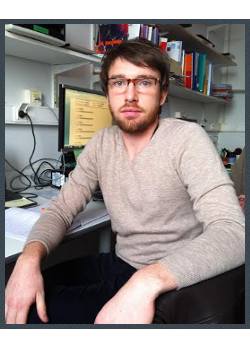 Emmeran Le Moal
"Oxidative stress and muscle regeneration" (2013-2016),
then post-doc in F. Bentzinger lab (Sherbrooke, Canada)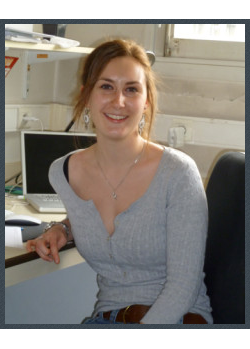 Claire Latroche
"Interactions between satellite cells and endothelial cells in skeletal muscle" (2011-2015),
then post-doc in L. Naldini lab (Milan, Italy)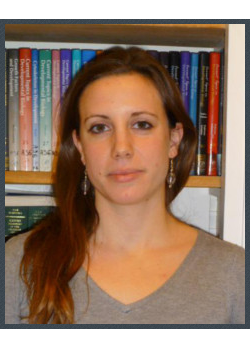 Marine Théret
"Role of AMPK in skeletal muscle homeostasis" (2011-2015),
then post-doc in F. Rossi lab (Vancouver, Canada)
Cyril Gitiaux
"Vascular remodeling during myopathies in the child" (2013-2015),
then Associate Professor at Paris Descartes University and Necker Hospital (Paris, France)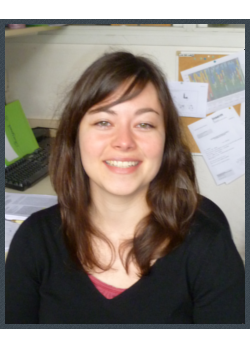 Marielle Saclier
"Role of macrophages in skeletal muscle regeneration" (2011-2014),
then post-doc in G. Messina lab (Milan, Italy)
Rana Abou-Khalil (2005-2009),
then post-doc in A. Brack lab (Boston, USA)
Ludovic Arnold (2004-2007),
then post-doc at Pasteur Institute (Paris, France)
Technical staff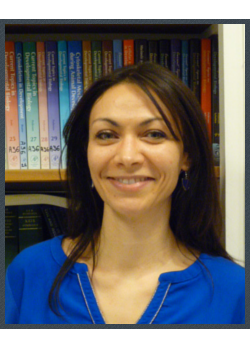 Sarbina Ben Larbi
Research Technician (2015-2021),
now Research Technician in R. Mounier lab (Institut NeuroMyoGène, Lyon)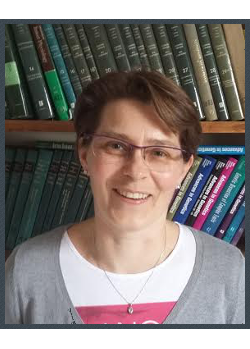 Peggy Del Carmine
Engineer (2017-2020),
then Engineer at Institut NeuroMyoGène (Lyon, France)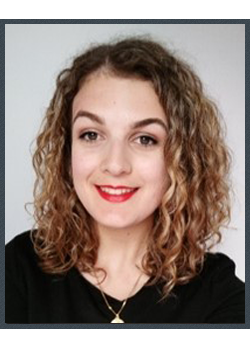 Eugénie Moulin
Assistant Engineer (2018-2019),
then Research Technician at Cypath (Lyon, France)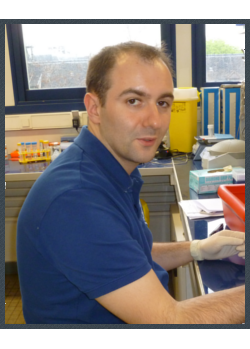 Sylvain Cuvellier
Research Technician (2011-2014),
then Research Technician at Institut Cochin (Paris, France)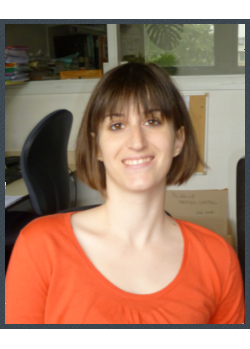 Mélanie Magnan
Assistant Engineer (2010-2013),
then Assistant Engineer at UMR 1137 (Paris, France)
Undergraduates
Audrey Saugues (Master 1) (2021)
Enora Kerhervé (BTEC) (2021)
Ambre Maillard (BTEC) (2021)
Carole Dabadie (Master 2) (2021)
Lou Maitrejean (BTEC) (2021)
Cloé Paret (Master 1) (2021)
Alexane Nohales (BTEC) (2021)
Adèle Kalfon (BSc) (2021)
Tiffany Nosree (Medical School) (2021)
Anthony Facchin (BSc) (2021)
Elina Coquery (BTEC) (2020)
Kenza Rehouma (BTEC) (2020)
Léa Bedja–Iacona (Master 1) (2020)
Cécile Fermon (Master 2) (2019)
Hà My Lý (Master 1) (2019) (Collaboration with Julien Courchet's lab, INMG)
Louise Fairey (Master ) (2019) (Collaboration with Julien Courchet's lab, INMG)
Louis Valensi (BTEC) (2019)
Cloé Paret (BTEC) (2019)
Charlène Bellet (BTEC) (2019)
Olivia Garnier (Master 1) (2019)
Emilie Charles (Master 1) (2019)
Ines Chaabani (Master 1) (2019)
Nina Margot (Master 2) (2018)
Tess Valin (Master 2) (2018)
Anatole Guillon (BTEC) (2018)
Roxane Cuzin (BSc) (2018)
Sophie Liot (Master 2) (2015, 2017)
Mathilde Lapoix (Master 1) (2017)
Alix Kemmel (Engineer student) (2017)
Clémence Baure (BTEC) (2017)
Marie Robert (Master 2) (2016)
Camille Boisson (Master 1 and Master 2) (2016-2017)
Tifany Bouchet (BTEC) (2016)
Hugo Jarrin (Master 1) (2016)
Linda Gsaier (Master 2) (2015)
Thibaut Desgeorges (Master 2) (2015)
Abdus Anwar (BSc) (2015)
Elsy Ondo-Minkue (Master 2) (2014)
Niranjani Mahendran (Master 2) (2014)
Christelle Tamisier (Master 1) (2014)
Matthieu Chambouvet (BTEC) (2014)
Amel Kernou (Master 2) (2013)
Sabrina Mohamed (Master 2) (2013)
Marion Levi (Master 1) (2013)
Diaminatou Touré (Master 1) (2013)
Hamida Ardjoune (Master 2 and Assistant Engineer) (2012-2013)
Adrien Foucal (Engineer) (2012)
Gauthier Sobczak (Engineer student) (2012)
Paul Bardot (BSc) (2012)
Miliça Denic (BTEC) (2012)
Xan Errecart (Engineer student) (2011)
Valentin Leducq (Master 1) (2010)
Diane Paul (Master 1) (2010)
Estelle Bastien (BTEC) (2009, 2010)
Scientific visitors
Masoud Rahmati, Associate Professor at Lorestan University, Iran (2020)
Casper Sødenbroe, PhD student at Copenhagen University, Denmark (2020)
Jyoti Jaiswal, Professor at University of Washington, USA (2019)
Federica Venezia, MSc student at University of Modena, Italy (2019)
Nicolo Baranzini, PhD student at University of Insubria, Italy (2019)
Giorgio Caratti, Post-doc researcher at Ulm University, Germany (2019)
Fatima Zohra Nourreddine, Associate Professor at M'hamed Bougara Boumerdes University and Sciences and Technology Houari Boumediene University, Algeria (2018)
Trirupa Chakraborty, BSc/MSc student at Indian Institute of Science, Education and research, Mohali, India (2018)
André Minari, PhD student at Federal University of São Paulo, Brasil (2017)
Tamas Varga, Post-doc researcher at Debrecen University, Hungary (2010, 2013, 2014, 2015)
Abigail MacKey, Associate Professor at Copenhagen University, Denmark (2012)
Katarina Pegan, PhD student at Ljubljana University, Slovenia (2009)